Spike and Janis Huff are from Franklin County, Missouri and have been making beautiful music together for quite a while. They operate Home Folks Acoustic Music House, located in Parkway near St. Clair, Missouri. Their popular gathering place has been open for 17 years and is home to friendly jam sessions, private lessons, and occasional special concerts. In addition to their local musical influence, they travel to many venues for special concerts, music festivals, church gatherings, and private events.

Janis has been a hammered dulcimer workshop leader at many festivals and teaches private lessons at their Music House.
Her passion for the instrument took her to the Southern Regional Hammered Dulcimer Competition and she won first place in April of 2008.
She carries a bucket full of dulcimer enthusiasm with her wherever she goes, has a friendly teaching style, and is known for sharing licorice during late night jams.
Spike play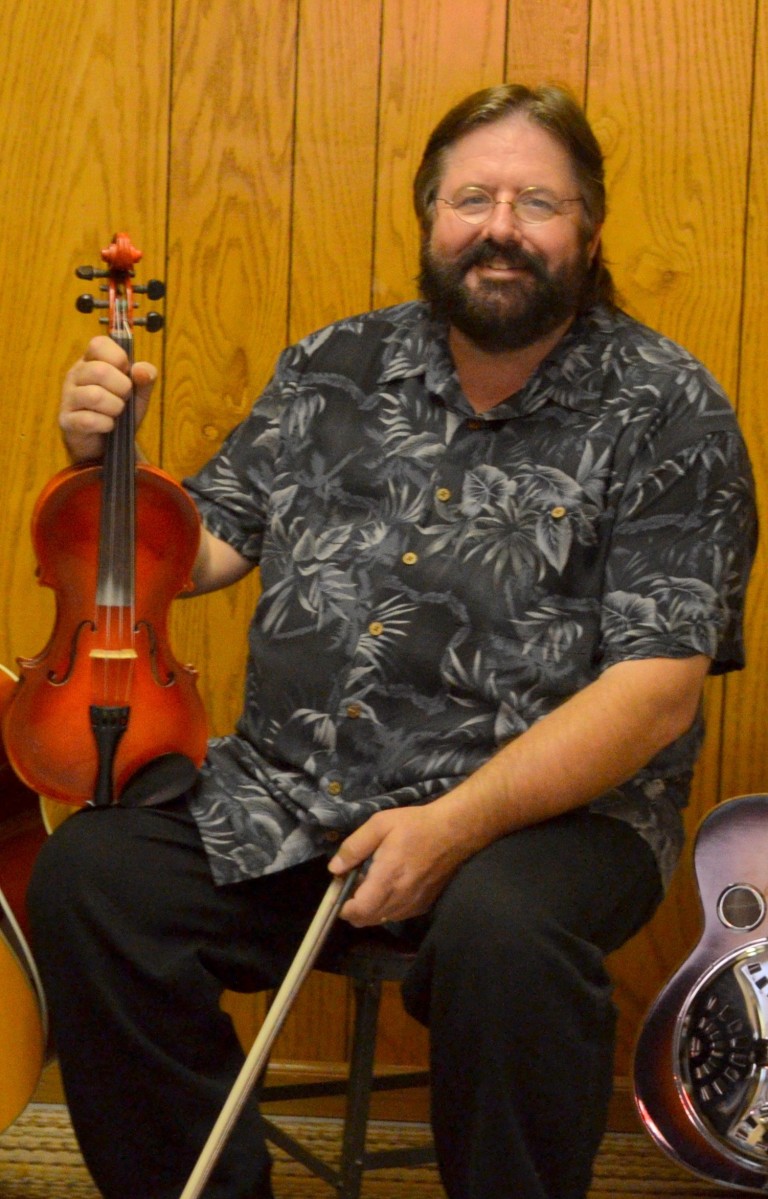 s a variety of stringed instruments, his favorites being the guitar and fiddle. He also teaches private lessons at their Music House, sings, and has several original tunes to his credit.
They have a pretty convenient arrangement – Spike plays rhythm guitar for Janis when she performs on her dulcimer, and Janis plays rhythm guitar when Spike is playing lead on his instrument of choice for any particular tune.
---
Together they have produced two CDs. Their first, "Just Like Old Times", is a collection of old time music woven together with the strings of the hammered dulcimer, fiddle, mountain dulcimer, guitar, and bass. Each instrument adds its own flavor to the foot tapping tunes as well as the sweet and gentle arrangements. Included on this album is an original vocal, "Ten Miles on a Wagon Seat" written by Spike, and an original hammered dulcimer piece, "Back of the Moon", by Janis. "Merrily on High" is their latest album, full of Christmas favorites that will bring the warmth and joy of the season a little closer to your home. The CD has some great music to get you in the Christmas spirit!
Download and Listen Instantly to Our Albums
Product successfully added to your cart.
View Cart
Product successfully added to your cart.
View Cart